Each year we organise an International Volleyball Tournament during the first weekend of August. On August 6-7 2016 our 43th edition will be held.
Around 50-70 teams from Germany, the Netherlands, UK, Taiwan (yes, we had teams from Taiwan in 2000, 2002, 2004, 2005 and in 2006!), Russia, Belgium,... come to Merksplas. The tournament starts on saturday morning (but friday evening is already full of ambiance!) and ends sunday afternoon. We have several series: 3><3 or 6><6, competition or recreation level, male or female or mixed teams. We have 3 sports grounds inside, which will be used by competition teams (depends on number of teams subscribed). The other grounds are outside, on gras.
On friday and on saturday evening we have a Volley late-night party with disco. Both events are with free entrance.
---
---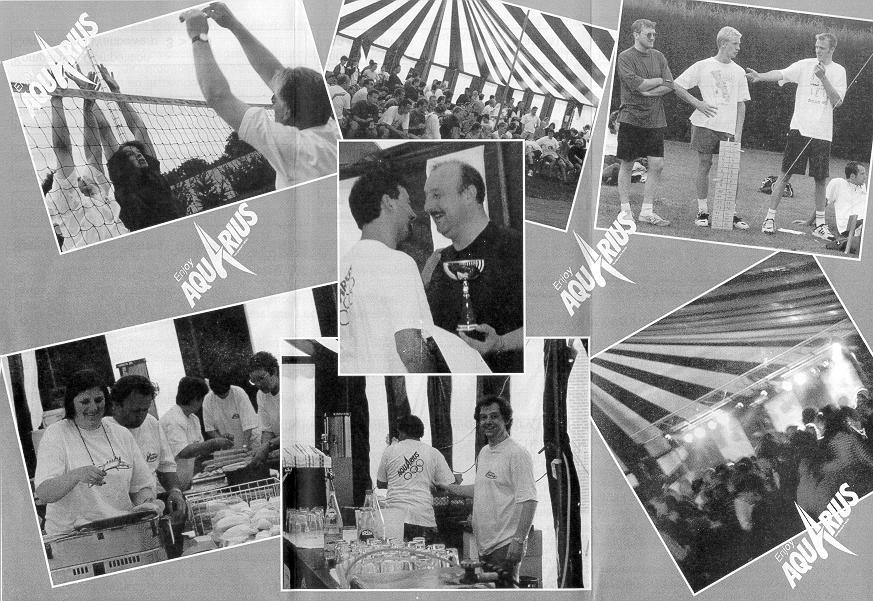 ---
Last change of this page: 23/3/14 This page is maintained by Wim Van Laer.
---